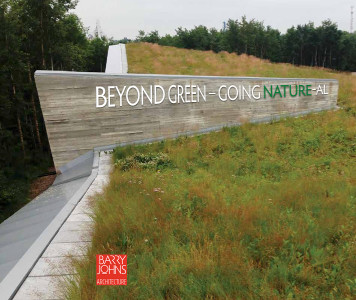 The year 2017 marked the 35th Anniversary of BJAL and to commemorate this milestone, the firm just published an eBook that surveys some of its most unique, award winning projects. This publication is available to anyone interested in the firm's work and the unique philosophy that has shaped this small, private practice on the prairie for over three decades.
The idea for the publication comes from consolidating a series of public and educational lectures prepared over the past few years that focus on the evolution of five primary design principles. These tenets celebrate climate and culture in the making of inherently sustainable buildings and architecture authentic to its place. Explored through a concise description of various projects, a story emerges about the growth of a firm deeply influenced by the legacy of Arthur Erickson, a former mentor and champion of contemporary regional architecture in Canada.
Barry Johns Architecture also salutes many other influences on the work, particularly family, friends, partners, colleagues and staff, alongside collaborative associations with other architectural practices in Canada.