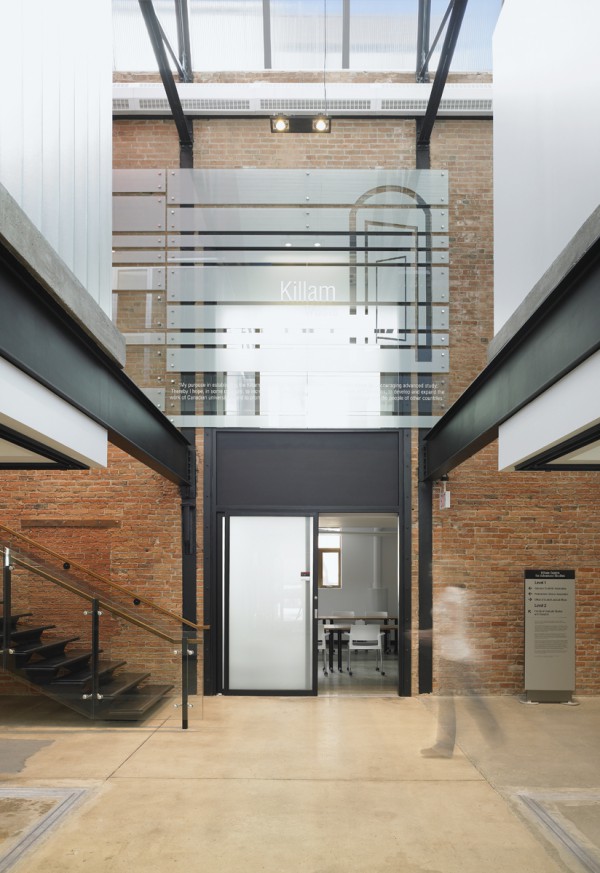 The Killam Family Centre for Advanced Studies at the University of Alberta was well advanced in construction when BJ(A)L merged with Group2 Architecture Engineering. Now known as Triffo Hall, this project is a complex retrofit of one of the original buildings on the campus, formerly among other things – the civil engineering building.
This office/media centre is organized around a central linear 'street', featuring new through-floor openings that allow views to the sky through a dramatic rooftop clerestory. The original building is a simple shoe box with industrial clerestory glazing running full length in a traditional sawtooth pattern. This section inspired the plan organisation.
One of the oldest buildings in Canada to be awarded LEED® Gold, a detailed account of the building features can be found on the SAB website.